MARYLAND'S SUMP PUMP AND BATTERY BACKUP EXPERTS
When your basement is flooding, you know you need a solution fast.
The company you hire needs to be highly skilled. They need to affordable. And they need to provide a quality service.
Oriole has been waterproofing basements longer than any other company in Maryland. We have seen and done it all when it comes to waterproofing, and our skill and knowledge is unmatched in our industry.
We guarantee we'll provide an honest, accurate quote for the work. Thanks to our experience, we know exactly what is needed and will communicate to you exactly what the solution should be. You'll feel empowered and won't have to worry about being taken advantage of.
As a family-run business for 3 generations, we know the importance of reputation. We're proud of the quality of our work, and our customers seem to appreciate it too as we currently have a 4.8 out of 5 star rating on Google Reviews.
We'd be honored to help you get your basement dry and keep it that way. Give us a call at 410-879-3360 or use the form to get in touch.

SUMP PUMPS AND BATTERY BACKUPS
Your sump pump takes the collected water from your drainage system and pumps it back out of the house.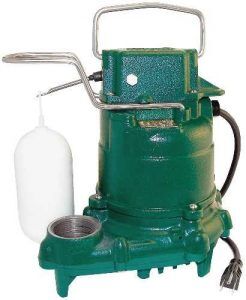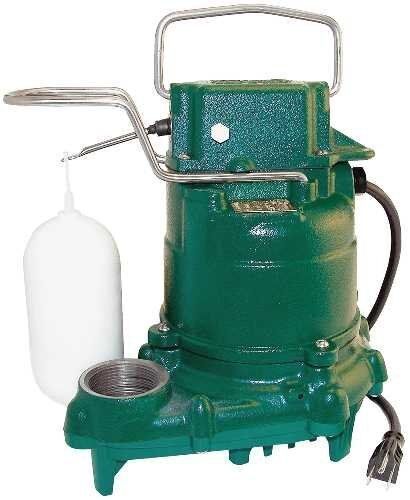 An optional accessory, the battery backup, can provide power to the pump to keep it going through a storm if the power goes out.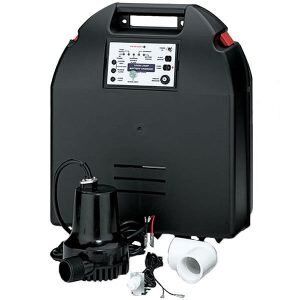 Here is an excellent example of what happens without a battery backup system:
And here is a video showing that the power is still out, but the new battery backup we installed gets the sump pump going again so that there are no worries about water overflowing and causing damage:
The sump pump system works with an interior basement drainage system to pump the water out of your home. It is the main component of your basement system; if it fails, you won't be able to get the water out of your house.
Because of that, we use and recommend Zoeller sump pumps as they are the best brand out there. However, we are familiar with all types of sump pumps and are happy to repair existing pumps if possible.
The great thing about sump pumps is they are automatic thanks to a float or switching device. When water accumulates to a certain point, the sump pump will automatically run and pump the water out. As the water decreases, the float will go back down, eventually turning the sump pump off. You don't have to worry about being home to catch it in time.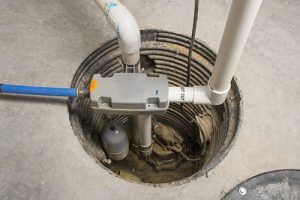 It's important to have a professional installation for your sump pump pit and hardware. You want to make sure the pump is installed correctly so that it turns on and off automatically. You also want to ensure that basement drainage system is properly channeling water into the sump pump pit so that it may be collected and pumped out.
Oriole Basement Waterproofing has been installing and servicing sump pumps and battery backups for decades. Whether you are in need of an entirely new basement drainage system, or are interested in a newer and more efficient pump to save on energy costs, we can help!
GET IN TOUCH WITH ORIOLE TODAY
When it comes to wet basements, the problem can only get worse the longer you wait to take action. Don't let the issue get out of control!
Call us today at 410-879-3360! Or fill out the contact form.

Maryland's OLDEST basement waterproofing company
MHIC #4247 – we're a year older than the baseball team!

Family-owned and operated for 3 generations! We have over 65 years of experience and knowledge working in Maryland homes and businesses – we are experts and there's nothing we haven't seen!

Lifetime, transferable guarantee with every waterproofing job we do!

Flexible availability and rapid responses to handle your water issues as soon as possible!

Financing options available! Talk to us for more information!