MARYLAND'S FOUNDATION REPAIR SPECIALISTS
When you are dealing with crawlspace or foundation issues, you know you need a solution fast.
The company you hire needs to be highly skilled. They need to affordable. And they need to provide a quality service.
Oriole has been dealing with crawlspaces, foundations, and waterproofing basements longer than any other company in Maryland. We have seen and done it all, and our skill and knowledge is unmatched in our industry.
We guarantee we'll provide an honest, accurate quote for the work. Thanks to our experience, we know exactly what is needed and will communicate to you exactly what the solution should be. You'll feel empowered and won't have to worry about being taken advantage of.
As a family-run business for 3 generations, we know the importance of reputation. We're proud of the quality of our work, and our customers seem to appreciate it too as we currently have a 4.8 out of 5 star rating on Google Reviews.
We'd be honored to help you get your basement dry and keep it that way. Give us a call at 410-879-3360 or use the form to get in touch.

CRAWLSPACE AND FOUNDATION REPAIR SERVICES
Your foundation is the bedrock of your home. Everything above rests upon it, so it is incredibly important that your foundation is solid and in good condition. Once your foundation has problems, it can affect the rest of your house.
If you are noticing cracks in your basement walls, it may point to a larger issue that there is a problem with the foundation. Or, you may have noticed cracks directly in the foundation itself.
Water, pests, and mold can get into these cracks, making them worse/larger which then cause additional issues. If water forces the crack wider and the foundation becomes uneven, the entire structural integrity of your house is at risk.
On the other hand, mold or pests can put your house (and health!) at risk in an entirely different way.
It is very important to have experts like Oriole come out to examine the issue and determine the cause of the crack, as well as what can be done about it.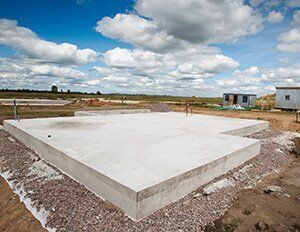 Foundation issues can be caused by poor water drainage, but they can also go back all the way to construction errors during the building of the home. Some other reasons can include:
Type of ground underneath (expansive clay/soils can particularly cause issues)
Extreme seasonal changes
Plumbing leaks
Tree roots growing too close
Flood, drought, or other natural phenomenon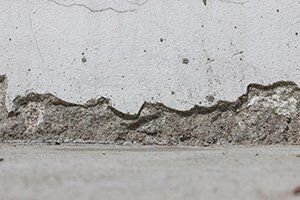 You should have Oriole come out to check out your foundation if you are noticing:
Uneven, sloping, or bulging floors (one of the biggest giveaways!)
Doors that are sticking more often (due to the frame being shrunk from pressure of the walls moving)
Cracked bricks, especially on a chimney
Cracked ceilings or walls
Wall rotation
Separation around garage doors, windows, or walls
Displaced moldings
Sagging crawlspace
Tilted chimney
If you are noticing cracks, please do not attempt to fix these yourself first! By inspecting the original crack without any repair work done, we will be able to better assess the origin of the crack, what it means, and what needs to be done.
Not all cracks require major foundation repair work; some simply need to be patched. However, it is best to be sure and not ignore any signs that your foundation may be faltering, especially in such a wet climate like Baltimore where flooded and wet grounds are common.
GET IN TOUCH WITH ORIOLE TODAY
When it comes to foundation issues, the problem can only get worse the longer you wait to take action. Don't let the issue get out of control!
Call us today at 410-879-3360! Or fill out the contact form.

Maryland's OLDEST basement waterproofing company
MHIC #4247 – we're a year older than the baseball team!

Family-owned and operated for 3 generations! We have over 65 years of experience and knowledge working in Maryland homes and businesses – we are experts and there's nothing we haven't seen!

Lifetime, transferable guarantee with every waterproofing job we do!

Flexible availability and rapid responses to handle your water issues as soon as possible!