MARYLAND'S MOLD REMEDIATION EXPERTS
When you are dealing with mold, you know you need a solution fast.
The company you hire needs to be highly skilled. They need to affordable. And they need to provide a quality service.
Oriole has been dealing with mold and waterproofing basements longer than any other company in Maryland. We have seen and done it all, and our skill and knowledge is unmatched in our industry.
We guarantee we'll provide an honest, accurate quote for the work. Thanks to our experience, we know exactly what is needed and will communicate to you exactly what the solution should be. You'll feel empowered and won't have to worry about being taken advantage of.
As a family-run business for 3 generations, we know the importance of reputation. We're proud of the quality of our work, and our customers seem to appreciate it too as we currently have a 4.8 out of 5 star rating on Google Reviews.
We'd be honored to help you get your basement dry and keep it that way. Give us a call at 410-879-3360 or use the form to get in touch.

MOLD REMEDIATION SERVICES
At the first sign of mold, please reach out to us. Not only is mold responsible for damaging your house and possessions, it also can take a toll on your health.
Sometimes you can see mold – blotchy stains on the floor, walls, pipes, or objects that might be tucked away in dark and damp corners. Other times, you can't see the mold but can sense it by the damp and musty smell in the air.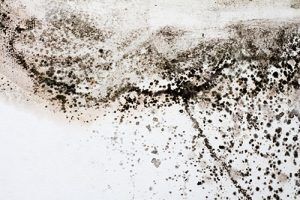 You might not realize the mold is even there by sight or smell. In that case, you might have mold if you are noticing any of the following health symptoms:
Asthma or other Respiratory Issues
Irritated eyes, ears, skin, or other Allergic Reactions
Persistent Flu-like symptoms
Headaches
Fevers
Sore throats
General malaise
Basements are the ideal spot for mold to grow due to them often being cooler and having a higher relative humidity than the outside weather during most seasons. Basements also typically have lots of dark, damp places and generally poor ventilation.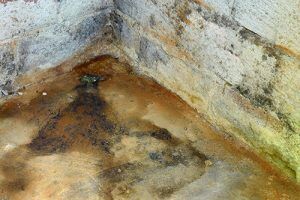 Mold is tough to contain and remove. Attempting to handle a mold infestation yourself typically doesn't work for two reasons. First, professionals are able to use professional tools and chemicals to remove every trace of the mold, and can find spots that homeowners often miss. Second, a professional will be able to recommend how to prevent future mold by identifying the reasons the mold is growing in the first place and what needs to be done about it.
Please do not try to handle the mold in your home by yourself. Proper safety equipment is necessary to deal with mold, otherwise mild to severe health complications can occur.
Remember, mold can grow within a day of water or other moisture invading your home. It is extremely invasive and fast-growing, and the sooner you catch it, the better it is for the safety of your family as well as the scope of work required to remove it. Contact Oriole as soon as you notice mold in your basement or any other spot in your house!
GET IN TOUCH WITH ORIOLE TODAY
When it comes to mold, the problem can only get worse the longer you wait to take action. Don't let the issue get out of control!
Call us today at 410-879-3360! Or fill out the contact form.

Maryland's OLDEST basement waterproofing company
MHIC #4247 – we're a year older than the baseball team!

Family-owned and operated for 3 generations! We have over 65 years of experience and knowledge working in Maryland homes and businesses – we are experts and there's nothing we haven't seen!

Lifetime, transferable guarantee with every waterproofing job we do!

Flexible availability and rapid responses to handle your water issues as soon as possible!

Financing options available! Talk to us for more information!