Oriole Foundation Repair – Baltimore, Maryland
When you are dealing with crawlspace or foundation issues, you know you need a solution fast.
The company you hire needs to be highly skilled. They need to affordable. And they need to provide a quality service.
Oriole has been dealing with crawlspaces, foundations, and waterproofing basements longer than any other company in Maryland. We have seen and done it all, and our skill and knowledge is unmatched in our industry.
We guarantee we'll provide an honest, accurate quote for the work. Thanks to our experience, we know exactly what is needed and will communicate to you exactly what the solution should be. You'll feel empowered and won't have to worry about being taken advantage of.
As a family-run business for 3 generations, we know the importance of reputation. We're proud of the quality of our work, and our customers seem to appreciate it too as we currently have a 4.8 out of 5 star rating on Google Reviews.
We'd be honored to help you get your basement dry and keep it that way. Give us a call at 410-879-3360 or use the form to get in touch.

Unfortunately, any foundation – whether it is a slab foundation or pier and beam foundation, is susceptible to wear and tear as well as other damage over time.
Left unattended, foundation issues can trigger a major concern and will probably lead to a huge financial disaster if the structure gets damaged beyond repair. Hiring a trustworthy foundation repair services company is more than fundamental to fix basement repairs for enhanced safety and property value.
For customers across Baltimore, one of the foundation repair companies you can count on is Oriole Foundation Repair based here in Baltimore MD.
"Oriole Foundation Repair are top of their game. They even fitted a sump pump for me which made a huge difference. Unlike other waterproofing contractors I've used in the past, Oriole really knew their stuff. They took the time to explain how they were going to repair my foundations, why I had the cracks in my foundation in the first place, and how to prevent damage and cracks to my foundation in the future. They did a top class job."

Foundation Repair Services, Baltimore MD
A good number of foundation settlement issues are brought about by weak soil conditions. Therefore, the very first step to ensuring the property is structurally sound is to control the amount of moisture or humidity around your foundation. One of the precautionary measures involves keeping the gutters and downspouts clean to improve the flow of water away from your home's foundation.
This should be the first step to addressing the foundation repair problems, because water seeping inside a home's foundation can make it falter leading to foundation damage. Excessive flooding around the foundation can increase the risk of wood rotting or warping. This causes the support beams to weaken and outdoor concrete to sink.
To provide a healthier living environment, enhance your security and increase the value of your Baltimore home, hiring a foundation repair specialist is vital. We are an expert team that guarantees high-quality workmanship backed by excellent warranty terms. Our foundation repair technicians in Baltimore are dedicated to absolute satisfaction.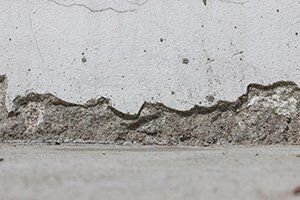 We do whatever we can in our power to make sure every client is satisfied with excellent services that exceed expectations. Our highly trained foundation repair experts offer homeowners a comprehensive on-site evaluation along with a written estimate showcasing the most competitive rates in the industry. Throughout every step of the way, we also answer your questions and discuss repair options with you after a thorough on-site inspection.
Our Services in the Baltimore MD Area
Basement Leak Repair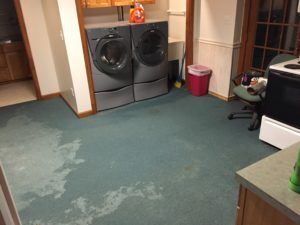 Oriole Basement Waterproofing offer a comprehensive range of services targeted at maintaining a stronger foundation in your home. One of our services is basement leak repair, where we determine the source of the problem to be able to address it correctly. We seal walls and other detectable floor cracks to ensure better foundation integrity.
Foundation Crack Repair
We also offer foundation crack repairs in basement walls, basement floors, decks, sidewalks, garage floors, patios, walkways and anywhere else of concern. This service is aimed at making the foundation surface less hazardous and safer for homeowners in the Baltimore region and areas surrounding it. You should never try to ignore a foundation crack because it may become worse over time if no repairs are made. For cracks that are limited to a specific area, we might be able to restore the foundation's stability using less-invasive methods.
Concrete Crack Repair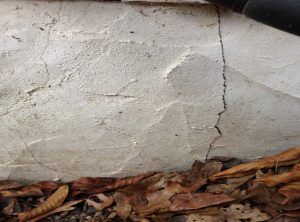 Concrete is a flexible, versatile and diverse material that can last for years. However, it is not completely indestructible. Our foundation repair specialists utilize a variety of techniques to handle all sorts of concrete repair jobs. We can rectify concrete slabs, patios and deck floors, porch or entrance steps, sidewalks and walkways among others.
Concrete Leveling
Cracking does not always result from settling. Under some circumstances, a settled foundation can become weak and detach itself from the adjacent ground. At Oriole Foundation Repair, we offer several methods of remedy, including the mud-jacking process to restore the foundations to their proper height. We use the same technique to re-level both exterior and interior slabs.
Basement Waterproofing
Oriole is among the most sought-after companies for homeowners searching for top-of-the-line basement waterproofing services in Baltimore. We use cost-effective solutions, significantly contributing to long-term savings. In hiring us, you will never have to be concerned about leaks which can hurt your foundation whenever it rains. We craft foundations that are stronger, concrete basement floors that are easier to clean, and basements that can be refashioned into an extra living space without unexpected leaks.
Call Us Now to Request a Foundation Repair Quote
Contact us today for detailed information regarding your foundation repair needs. We ensure better services and long-term guarantees for your peace of mind. We invite you to phone the professionals or fill out our online form and let's get started with a free consultation.
GET IN TOUCH WITH ORIOLE TODAY
When it comes to foundation issues, the problem can only get worse the longer you wait to take action. Don't let the issue get out of control!
Call us today at 410-879-3360! Or fill out the contact form.

Maryland's OLDEST basement waterproofing company
MHIC #4247 – we're a year older than the baseball team!

Family-owned and operated for 3 generations! We have over 65 years of experience and knowledge working in Maryland homes and businesses – we are experts and there's nothing we haven't seen!

Lifetime, transferable guarantee with every waterproofing job we do!

Flexible availability and rapid responses to handle your water issues as soon as possible!

Financing options available! Talk to us for more information!